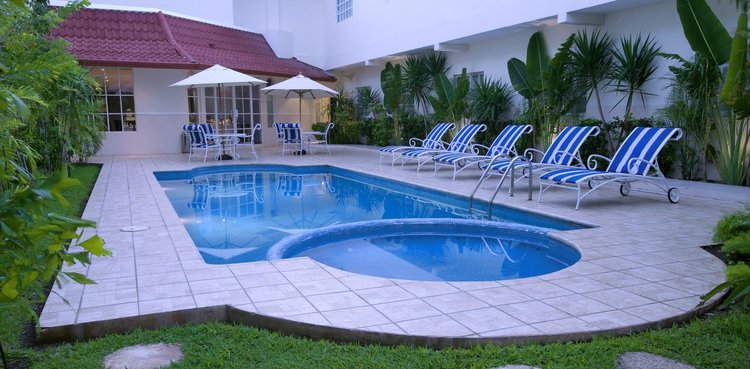 Activities at the Hotel
Ocean View offers its guests a variety of activities within our facilities, enjoy our exclusive spa: Indulge yourself with our variety of treatments and massages in an atmosphere of total relaxation.
In our tennis you can stay in shape; we have two courts, one with artificial turf and other hard, and to use the hotel provides racquets and balls; This service is complimentary in the morning, by reservation; in the evenings it has a cost for lighting issues, and we have instructor if desired.
We have fully equipped gym to stay in shape after work. You will find various cardio equipment; It has hairdryer, towels and complimentary water.
In our salon you can indulge in a haircut, dye, hair and / or makeup.
In our swimming pool and sun deck you can relax, read a book or enjoy breakfast in this section of our hotel.
We have wireless internet throughout the hotel, with free access for our customers, with which you can work when and where you want.
Our Business Center is always open for you at no extra charge, with computer equipment and prints available at all times (only B / N).
Coffee and tea at no extra charge during your stay 24 hours.
Complimentary local calls during their stay.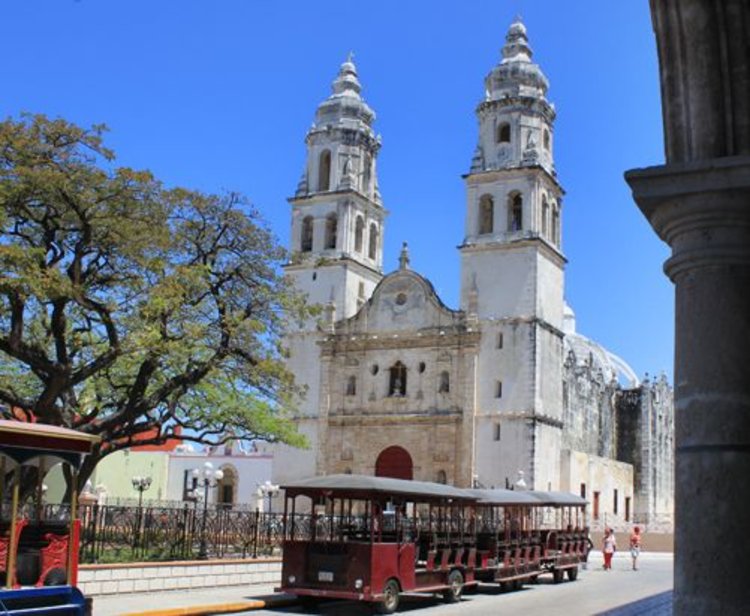 San Francisco de Campeche
In Campeche history it remains carved in stone.
Its ramparts and bastions, its historic center and its prehistoric sites are a window to the past and present are its wealth. The capital city recalls in its walled canvas, its ramparts and museums, vast legends of piracy. Its beautiful buildings look fine ironwork on doors and windows framed in a mosaic of colors.

All facts that have earned the declaration of World Heritage Site by UNESCO in 1999. For this ancient legacy, but especially by the kindness of its people, Campeche is ideal for all kinds of tourist destination and the Ocean View Hotel best place to stay.
LOCATION

The state of Campeche is located in the southwest of the Yucatan Peninsula, bordered to the north and northeast with the state of Yucatan, Quintana Roo to the east and Belize, Guatemala to the south and west by the same entity and the Gulf of Mexico .
WEATHER

In the state, usually it prevails a warm-humid climate. The average annual temperature is 26 ° C, increasing drought periods up to 28 ° C and 29 ° C.

DINING Campeche

Besides being famous for its friendly people, hospitality and history, Campeche also offers a variety of options in their traditional local and regional cuisine. Ocean View want to ensure that you not only enjoy our first-class hotel, its facilities and services, but also enjoy the taste of world-class offering hearty food. To ensure that the enjoyment, we offer custom and transportation reservations to visit any of the top 5 restaurants in the city of Campeche.
Military Architecture
La Villa de San Francisco de Campeche had its commercial and port development in the sixteenth century and part of the XVII, which resulted in the constant siege of pirates and privateers who tried to plunder the riches of the town. Because of this it was decided to build a defensive system on the main points of the town to protect and at the same time safeguard the population.
With this, Campeche became the only fortified city of the New Spain in the seventeenth century splendor that can still be seen in the beautiful buildings that can be found in the city.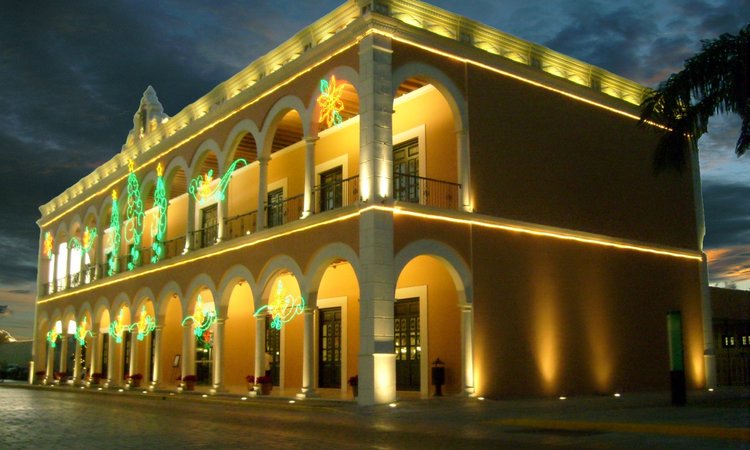 Civil Architecture
The rehabilitation of old buildings in the Historic Center, which since 1996 made ​​by the Government showed a peculiar urban image that for many years went virtually unnoticed. This has also led to a reconsideration in historical research of the architecture of our city, promoting urban culture and tourism.
The enhancement of the historic center of Campeche is more than the rescue of Tangible Cultural Heritage. It has improved tourism in an area where hotels, restaurants, cafes, craft shops and other spaces that offer their services to visitors to make more pleasant their presence in this beautiful city are located.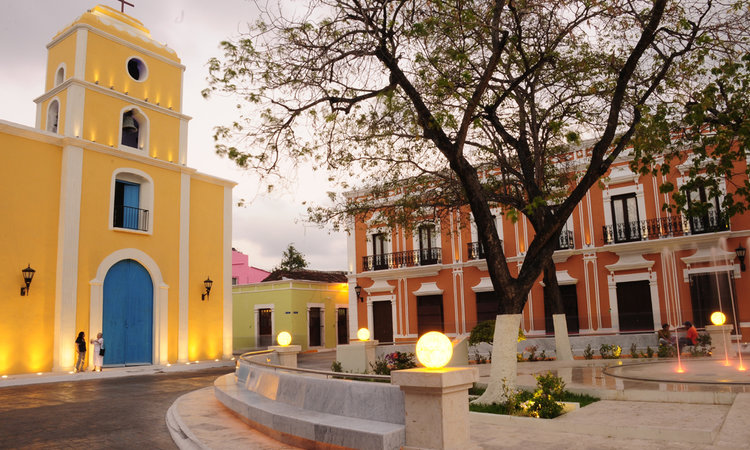 Religious Architecture
The religious architecture of the town reflects the austere Franciscan spirit, whether construction of the sixteenth and seventeenth centuries were at the mercy of pirates looting, a situation that discouraged any attempt to ostentation, worrying over the population and trade protect their assets by making reckless displays of piety.
Each property has an origin and a different story. Some are due to the charity of some wealthy neighbor, others to action in any civil or ecclesiastical authority or is the result of a combination of both initiatives. In several of the temples they are evident the construction phases and other surprises so profuse altarpieces contrasting with the simplicity of its factory. The safety of the walls made it possible, also, a refinement in the art of building them.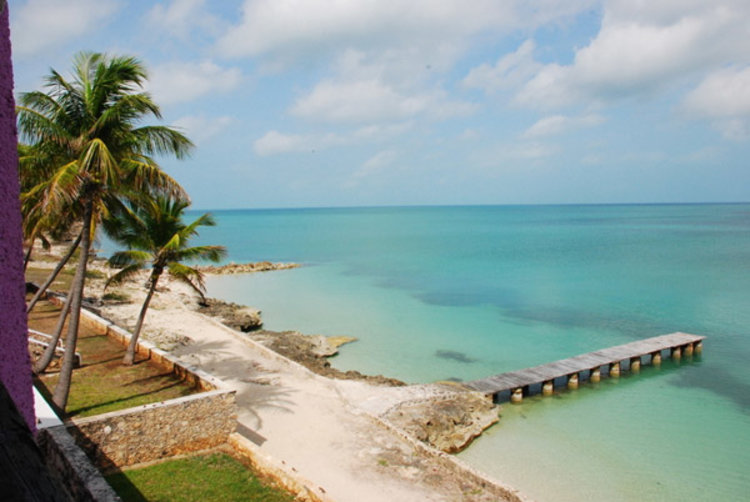 Natural, archaeological and recreational sites
The state of Campeche has a large number of Mayan archaeological sites open to the public, as Edzna, Calakmul, Becan, etc; a variety of destinations and natural beauties like Isla Aguada, Cenote Azul, among others; and various spaces for public enjoyment as the Malecon in the city, neighborhood parks, squares and nightclubs.
You can perform various recreational and sports activities such as tarpon fishing or fishing, ecotourism, rural tourism and many more.